Welcome to Congregation Shir Shalom

As the first merger of Reform and Reconstructionist congregations ever, we are a synagogue of progressive Jewish values, both respecting our heritage and reinterpreting it. read more...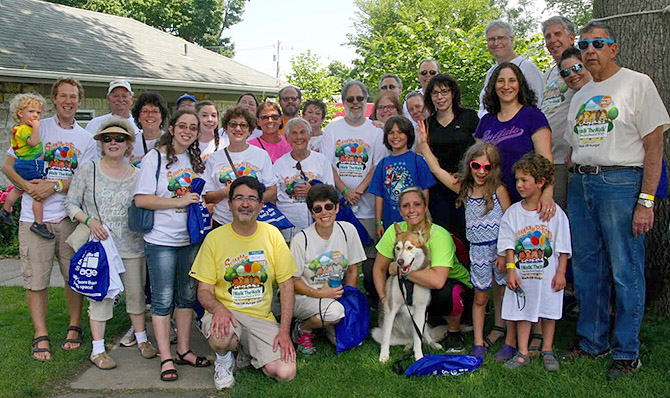 UPCOMING EVENTS
Services - see calendar

July 19

-

Chiavetta's Chicken BBQ

- 4-7PM sign-up

July 30

-

Walk Off Hunger

- 10AM Island Park, Williamsville register



Breaking News

Video of Cantor's Concert HERE.
Pictures of Cantor's Concert HERE.
Mari Lederman's Bat Mitvah Project on Channel 2 News.
CSS in the Community
League Bowlers Wanted

Transit Lanes twice monthly/Sundays 6:00pm Sept-Apr. Contact Harvey 689-2102

Thanksgiving Baskets Program

A thank you to the congregation for our help. read...

Rabbi Alex on WKBW TV

Challenge for the 21st Century. watch it

Memorial Scrolls Trust

See the CSS holocaust scroll in the slideshow at 3:42.

Congratulations Jacob Small

Read about his mitzvah project with SABAH. read

Congratulations Katie Hamelburg

on winning the Diller Teen Award. more

Gayle Kerman´s article

in Buffalo News about the CSS trip to Israel. read
Community Happenings
92Y

Check out the great lectures and simulcasts at the NY 92nd St YMCA- schedule

Jewish Genealogical Society of Buffalo

- find your jewish roots more..

Domestic Violence Awareness

- Satellite office opening more..

Join the JCC

- use the $100 off coupon.

Advertise your simchas

in The Jewish Journal of WNY. info

Community Adult Jewish Ed

- offerings by Buffalo Board of Rabbis and Adult Dept of Bureau of Jewish Education. more..

High School of Jewish Studies

- new offerings this year. Register now!

Israel Scholarships

- through the Foundation for Jewish Philanthropes info

Fundraiser for Jonathan Hecht

- support his fight against leukemia info

49th JCC Book & Art Fair

- info

Holocaust Resource Center

- opening for Administrative Coordinator info

Yom Hazikaron

- May 10, Temple Beth Tzedek info

Israel Independence Day

- Cocktail reception May 15, 6-8:30PM info

Dan Nichols Concert

- Temple B'rith Kodesh May 21, 7PM info

Kadimah Academy Annual Dinner

- Monday, June 20, honoring the life of Rivke Klein Berkowitz z"l